Request a Quote for Black Slatwall Panels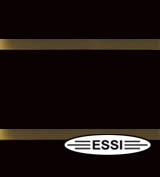 What is Black Slatwall? Black Slatwall is constructed of a particle board panel with slat groves milled in them with an affordable and attractive covering known as Melamine.
What is Melamine? Melamine is a foil like covering manufactured from a resin with the durability of paint that is available in all types of colors and wood grain type finishes. Melamine is more affordable to use and apply to slatwall panels then paint because when you use paint on bare wood particleboard it is best to first cover the particleboard panel with an undercoat to better protect the particle board before applying the actual paint covering.
What are Black ll Panels used for? Slatwall is used for displaying or merchandising, items, merchandise, or products on a wall space that with out Black Slatwall would be un-usable space in a retail store.
If you own a store or are a retailer you know the use every space is critical. Your store most likely has 4 walls that otherwise would be unusable. The use of Black Slatwall Panels is a brilliant alternative.
---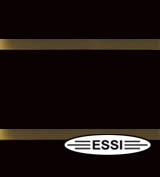 Call for Pricing
When outfitting your new or existing store please Black Gondola Shelving as a matching store fixture.
---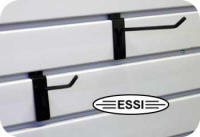 Available in a "4" to 10" length specialy designed and manufactured to fit in Slatwall Panels and Grid Panels